CUSTOMER LOVE
The chair itself is very comfortable and the heat it puts out in the lumbar is intense, in a good way. My back is finally getting pain relief. 😃 

James U
Love our new chair! We are thoroughly enjoying our new Svago Newton...! We have talked it up so much that other family members have also purchased this chair.

Eric B
Love our new chair! Back hasn't hurt since I received my Svago Recliner! Love it. 

Robert B
Sweet Comfort! I have Sciatica and a Chiara Malformation & it helps release that pressure and pain. 

Wendy Rial
Love it so much that I am going to buy a second one for my office! 

Peter F
Sitting in this chair and being massaged is like driving a Mercedes, but in the comfort of a Cadillac! 

Ann K. Whitney
FEEL "RIGHT" FOR THE FIRST TIME IN FOREVER
When you first sit in a Svago zero gravity recliner, you immediately feel two things:
1) NASA's powerful gravity-neutralizing design paired with our advanced, state-of-the-art engineering and
2) A masterful attention to detail: your comfort & healing is our priority
TRANSLATION: THIS THING IS GOING TO WORK AND IT'S GOING TO MAKE YOU FEEL AMAZING.
The Laws of Gravity
You shrink 1/2 - 3/4 inches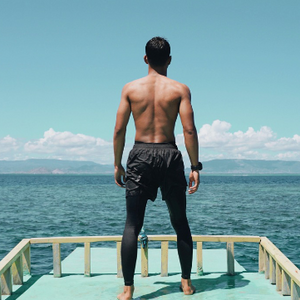 Why? Because GRAVITY is COMPRESSING your SPINE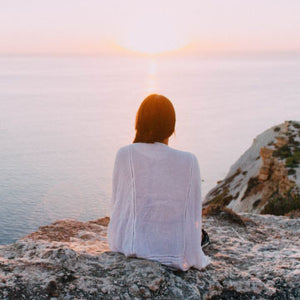 It takes 8-10 hours of sleep
to decompress your spine and undo these aging effects of gravity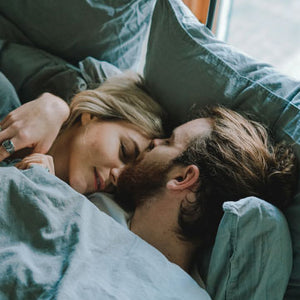 Astronauts need less sleep in space
because they don't have to undo gravity's damage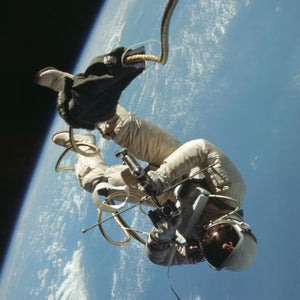 In fact, astronauts grow an average of 2 inches
during space flight because they are free from the weight of gravity 
The Laws of Gravity
You shrink 1/2 an inch...
... every 20 years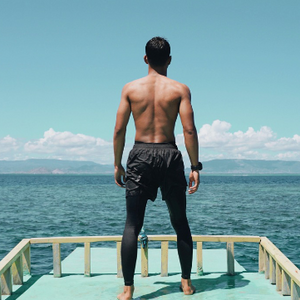 It takes 8-10 hours of sleep...
...to undo a days worth of gravity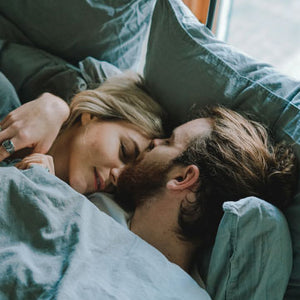 Gravity compresses your spine...
...you lose 1/2 - 3/4 inch a day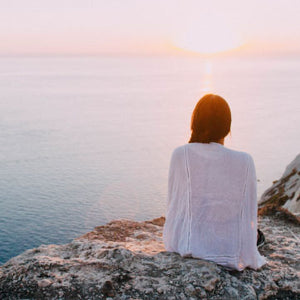 Astronauts need less sleep in space
...without gravity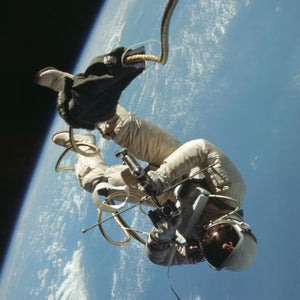 customer reviews
Complete lumbar relief! Firstly, the Napa leather is so supple. The massage features are very different from their predecessors with the older, and sometimes painful roller. It's a very unique and effective massage. The heat feature completes the deep tissue healing. I'm thrilled with my purchase and had to save up for it, but the healing properties of the complete zero G relief were worth it. Fantastic customer service and prompt delivery to my living room. I highly recommend this chair!!
The Neurosurgeon also sees the zero gravity chair as necessary for recovery and therapy and provided a prescription for the purchase.
The search is over! Absolutely love this zero gravity power recliner!!! It does everything and looks so sleek & modern. I've been looking for 2 yrs & this is perfect.
Just order it! Thank us later.
My hubby got this chair ordering it through Amazon. The seller was extremely helpful to him all through the sale and delivery process. Bad news? I'm going to steal the chair from the hubby, as I LOVE IT! Oh my, it's so comfy, supportive, and super user-friendly. I was taken aback by the Faux Leather, as it's rather soft, pliable and comfy. The black went very well in the living room with other furniture pieces we have, so the hubby got that right as well. I let him use it in ZGR mode (zero gravity recline). I know, it's his chair, but I am his favorite wife.
Awesome chair and awesome customer service! Chair arrived during the timeframe stated via UPS. Chair is really nice and there was a slight issue in regards to the cable/plug not being with the chair (accidents happen) but the seller took care of the issue immediately and it arrived practically next day via FedEx! The chair itself is very comfortable and the heat it puts out in the lumbar is intense, in a good way. My back is finally getting pain relief. 😃 it's been just weeks and I want to come back and say the heat works awesome and my back feels great!

Shipping took forever and didn't deliver on the listed date of arrival, but the chair is quality and better than Human Touch (more comfortable).
Sitting in this chair and being massaged is like driving a Mercedes, but in the comfort of a Cadillac!
Your item arrived on time thanks. Using the recliner for my back and it took a little getting use to, but seems to be working just fine, good product.
I have a broken leg that has to be kept elevated. This chair is perfect for this. I like everything about my chair. Thank you!
Sweet Comfort! Going to zero gravity the first time is a little strange, but once you become adjusted to that feeling, oh my.....Two choices of vibrations, for massage, and relaxation begins. I have Sciatica and a Chiara Malformation (non-surgical) helps release that pressure and pain.
Downfall, chair is too wide to fit through some doorways. Calibarated equipment so measure and know if it will make it in, cannot be turned sideways,
Love that I'm able to get my feet above my heart without the pillow war!
I ABSOLUTELY LOVE this chair... I only wish that I would have bought it sooner!! Great customer service, also!! You won't regret buying one!
Overall, I'm satisfied with this purchase and I'm enjoying the massage and heat features.
Love this chair. Bought this chair to relieve husband's back pain. He loves it.
I can affirm to you that zero gravity is the most comfortable! I purchased this exact Z.G chair from another company a long time ago. The foot goes right in to chair, for easier seating. Upon seated, my Z.G confirms to every muscle; I press the electric recline lever and my chair reclines slowly. At my exact reclined position, knees are above my heart; I have heard that this is the healthiest way sit! Also my weight is distributed evenly; I'm not sitting right on butt, so that and whole body is comfortable!
At first I was attracted to this chair because of the style, which is great. I wanted a recliner type chair, but not typical recliner look. Chair is comfortable, stylish-love the heat, but massage is not a big help. Loved it so much I bought one for my spouse!
Kick off your 30-day risk-free trial with free shipping*!
Keeping your Svago chair? AWESOME. 
You've got a full year of in-home service, plus two years warranty for parts. 
Not the right fit for you? No worries. 
Our Concierge Care team will pick up the chair and issue a full refund.
See... literally risk free! 

*Free shipping is available in the contiguous United States only.  
Concierge Care
Our Concierge Care Team

Our representatives in Los Angeles can answer questions, help with ordering, or existing orders, connect you with our Service Technicians and more.
Experienced Service Technicians

Our technicians know our zero-gravity recliners inside and out… literally. And they are here to help either via phone, email or they can come to you!
Replacement Parts Guarantee*

In the rare circumstance that your chair might need a part replaced, we've got you covered.
In Home Repair Service

If needed, we'll send our super-hero Service Technicians to your home to figure out and fix anything.
If We Can't Repair it, We'll Replace It**

If our technicians are unable to fix your chair, we will replace it for free.
Extended Warranty Coverage

We offer it! Contact us to purchase an extended warranty or just to find out more! We love to talk to customers.
*Replacement Part Guarantee and In-Home Service Repair is according to standard Svago limited liability warranty policy, terms and stipulations apply.
**We can't repair it, we'll replace it is only during the warranty coverage period, terms and stipulations apply as per Svago's limited liability warranty policy.
The Best Zero Gravity Chair
Welcome to Svago, where we redefine relaxation with our extraordinary zero gravity recliners and chairs. When you first experience a Svago zero gravity chair, you'll immediately sense two remarkable things:
1. The magic of NASA's gravity-neutralizing design, combined with our cutting-edge engineering.
2. Our unwavering commitment to the minutest detail, prioritizing your comfort and well-being.
Why do we believe we have the best zero gravity chair? We established Svago on the belief that while we adored the benefits of zero gravity seating, existing options didn't measure up. So, we took matters into our own hands, designing anti gravity chairs that cover every aspect. From the contoured beech wood frame to the detachable memory foam headrest, we've poured our passion into delivering all the benefits of zero gravity, along with vibration massage and heat therapy features, in exceptionally comfortable, high-quality zero gravity recliners that seamlessly fit into your daily life.
Experience the science of weightlessness as our zero gravity recliners take you on a journey where gravity's effects are neutralized, your body finds perfect alignment, your spine decompresses, your discs rehydrate, and your pain subsides. Aging takes a step back, and the healing process begins.
Did you know that you shrink 1/2 - 3/4 inches every day due to gravity compressing your spine? It takes 8-10 hours of sleep to undo these aging effects. Astronauts need less sleep in space because they're free from gravity's relentless pull, and they even grow taller during spaceflight.
But you don't have to go to space to experience this incredible relief.
With just 20 minutes a day in Svago zero gravity chairs, you can achieve the same back repair that typically occurs during 8-10 hours of sleep.
Find the perfect indoor zero gravity chair and experience the Svago difference today.